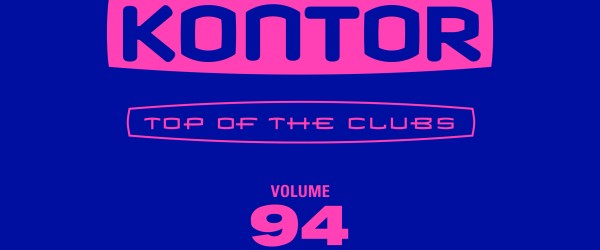 Die neue Compilation – ab 02.09.2022 im Handel!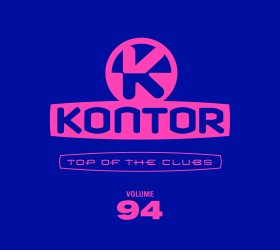 Die "Kontor Top Of The Clubs" ist Deutschlands #1 DJ-Mix Compilation Reihe und versorgt auch mit der Volume 94 alle Fans elektronischer Musik mit den besten Club, Dance, House & Mainstage Tunes.
Abgemischt in drei exklusiven DJ-Mixen von Jerome, Markus Gardeweg & Lunax ist das Ergebnis "upfront" Sound zum Aufdrehen & Abgehen, den es so auf keiner anderen Compilation zu hören gibt.
Auf einer vierten Extra-CD finden sich außerdem ausgewählte Einzeltracks von CD 1-3, ungemixt und in voller Spiellänge!
Fotocredit: Kontor Records
Eckdaten zum Medium:
Interpret: Kontor
Titel: Top Of The Clubs Vol. 94
Label: Kontor Records / Edel
Veröffentlichungsdatum: 02.09.2022
Format: Audio-CD / Digital
Anzahl der Tracks: 92 (4 CDs)
Gesamtspielzeit: k. A.
Kontor Top Of The Clubs Vol. 94 – Trackliste
Änderungen vorbehalten!
CD 1 (Mixed by Jerome):
01) Toby Romeo x Leony – Crazy Love
02) Jerome x Neptunica – High On Music
03) Swedish House Mafia & Connie Constance – Heaven Takes You Home
04) Armin van Buuren feat. Maia Wright – One More Time
05) Felix Jaehn feat. Zoe Wees – Do It Better
06) James Hype & Miggy Dela Rosa – Ferrari
07) Jax Jones & MNEK – Where Did You Go?
08) Nathan Dawe feat. Ella Henderson – 21 Reasons
09) Domiziana – Ohne Benzin
11) Beachbag x Viktoria Vane – Anybody
12) R.I.O. x KYANU x Nicco – Party Shaker
13) DJ Robin, Schürze & le Shuuk – Layla (le Shuuk Remix)
14) Dimitri Vegas & Like Mike x Brennan Heart – Because The Night
15) Kris Kross Amsterdam, Kati K & Gregor Hägele – Rückwärtsgang
16) Timmy Trumpet & Ben Nicky feat. Distorted Dreams – We Come 1
17) DJ Antoine & DNF – In My Mind
18) GIBBS x Olly Gi – Slow Me Down
19) Lissat & Khetama – Digi Digi
20) Deeperlove & twoloud feat. ÆMES – Feelings
21) Halbsteiv – The Night
22) Denise Schneider – You Can't Stop Us
23) E-Max – Energy Flow Eternal
CD 2 (Mixed by Markus Gardeweg):
01) Robin Schulz & David Guetta – On Repeat
02) Loud Luxury feat. KIDDO – These Nights
03) MERLIN – Going Down
04) CID & Westend – Let Me Take You
05) Anti Up – Chromatic
06) Hayden James & Cassian feat. Elderbrook – On Your Own
07) Markus Gardeweg x Benzsoul – Eternity
08) Nora En Pure – Gratitude
09) Vintage Culture & Three Drives – Greece 2000
10) Strobe – Se Acabo
11) Tom Novy – Hypnotize
12) Sono – Light It Up
13) EDX & Frey – Holy Wood
14) Tommy Trash & Go Freek feat. Lucy Lucy – Darkness Into Light
15) Steve Brian & Austin Kramer – In Between
16) Jaxx Inc. – The Way You Move
17) Tensnake – How Will I Know
18) Brando x Ninetails – Saturday Night (Feel The Groove)
19) SIDEPIECE & Lee Foss – 1, 2 Step (Supersonic)
20) Moonbootica – Holding On
21) NOØN – La La Land
22) Strobe x Roy Stroebel – One Love
23) INFINITY – Need You
CD 3 (Mixed by Neptunica):
01) LUNAX – I Like
02) Alle Farben & Keanu Silva – Music Sounds Better With You
03) Gabry Ponte, LUM!X & Daddy DJ – We Could Be Together
04) Lucky Luke – Give It To Me
05) Tiscore – When You Look At Me
06) Blasterjaxx x Prezioso x LIZOT feat. SHIBUI – Hurricane
07) Neptunica, Pule & Crystal Rock feat. Heleen – World In Your Eyes
08) LUNAX – Rooftop
09) Thoby & VARGENTA – Forever
10) Zombic, Danimal & Influencerz – Be My Lover
11) KYANU & Jasper Creed – To The Stars
12) Timmy Trumpet & R3HAB – Turn The Lights Down Low
13) Eric Chase x Nene – Hallucinate
14) Victoria Kern feat. Anna Grey – Ride Ride Ride
15) RIP Youth & R3HAB – I'ts A Vibe (R3HAB Remix) (Peloton Edit)
16) Mike Candys – Move Your Feet
17) HUTS & Chanin – Love Your Lies
18) SP3CTRUM feat. Stephen Geisler – Over It
19) The Hitmen feat. Taia Dya – Make You Mine
20) Mike Emilio, B3nte & Bright Sparks – I'm Not Okay
21) TMW, Martin van Lectro & YUNA – Young Until We Die
22) Mike Gudmann & Zombic – I'll Be Gone
23) Alfons, Paradigm & Sarah de Warren – Wonderland
CD 4 (Full Length Versions):
01) Armin van Buuren feat. Maia Wright – One More Time
02) DJ Antoine & DNF – In My Mind
04) Toby Romeo x Leony – Crazy Love
05) Strobe – Se Acabo
06) Loud Luxury feat. KIDDO – These Nights
07) LUNAX – I Like
08) NOØN – La La Land
09) GIBBS x Olly Gi – Slow Me Down
10) MERLIN – Going Down
11) Jerome x Neptunica – High On Music
12) Beachbag x Viktoria Vane – Anybody
13) Timmy Trumpet & Ben Nicky feat. Distorted Dreams – We Come 1
14) Tensnake – How Will I Know
15) Deeperlove & twoloud feat. ÆMES – Feelings
16) Neptunica, Pule & Crystal Rock feat. Heleen – World In Your Eyes
17) Tiscore – When You Look At Me
18) Victoria Kern feat. Anna Grey – Ride Ride Ride
19) Brando x Ninetails – Saturday Night (Feel The Groove)
20) Moonbootica – Holding On
21) Eric Chase x Nene – Hallucinate
22) SP3CTRUM feat. Stephen Geisler – Over It
23) Sono – Light It Up