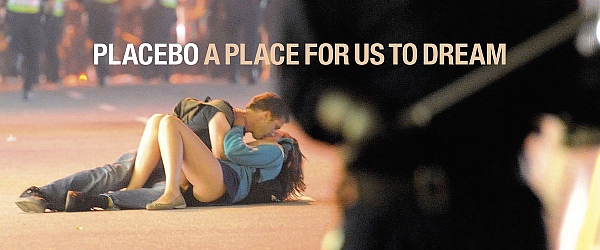 Das neue Album – ab 07.10.2016 im Handel!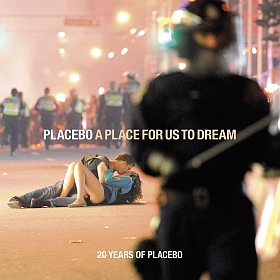 Placebo feiern unglaubliche 20 Jahre Bandjubiläum! Zelebriert wird dies durch die Veröffentlichung ihrer Must have-Retrospektive "A Place For Us To Dream".
"A Place For Us To Dream" enthält Singles der frühen Jahre wie: "Bruise Pristine", "Come Home", "Teenage Angst" bis hin zum Peek ihrer Karriere, mit Singles wie "Nancy Boy", "Every You Every Me", "Pure Morning", "The Bitter End" bis hin zu "Meds", ""For What It's Worth" und "Too Many Friends". Das Album enthält außerdem die sensationelle brandneue Single "Jesus' Son".
Die physischen Formate enthalten des Weiteren ein Booklet mit bisher unveröffentlichtem Fotomaterial der letzten 20 Jahre, alles von Brian Molko und Stefan Olsdal höchstpersönlich aus ihren privaten Archiven ausgewählt.
Placebo – A Place For Us To Dream – Trackliste
Änderungen vorbehalten!
CD 1:
01) Pure Morning (Radio Edit)
02) Jesus' Son (Radio Edit)
03) Come Home
04) Every You Every Me (Single Version)
05) Too Many Friends
06) Nancy Boy (Radio Edit)
07) 36 Degrees (Version 2016)
08) Taste In Men (Radio Edit)
09) The Bitter End
10) Without You I'm Nothing (feat. David Bowie)
11) English Summer Rain (Single Version)
12) Breathe Underwater (Slow)
13) Soulmates
14) Meds (feat. Alison Mosshart)
15) Bright Lights (Single Version)
16) Song To Say Goodbye (Radio Edit)
17) Infra-Red
18) Running Up That Hill
CD 2:
01) B3 (Radio Edit)
02) For What It's Worth
03) Teenage Angst
04) You Don't Care About Us (Radio Edit)
05) Ashtray Heart
06) Broken Promise (feat. Michael Stipe)
07) Slave To The Wage (Radio Edit)
08) Bruise Pristine (Radio Edit)
09) This Picture
10) Protege Moi
11) Because I Want You (Redux)
12) Black-Eyed
13) Lazarus
14) I Know (Version 2008)
15) A Million Little Pieces (Radio Edit)
16) Special Needs (Radio Edit)
17) Special K
18) Loud Like Love