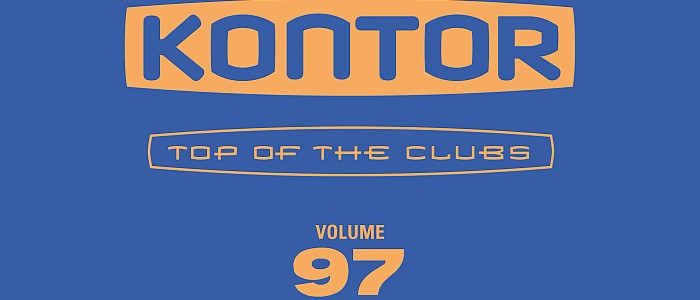 Die neue Compilation – ab 21.07.2023 im Handel!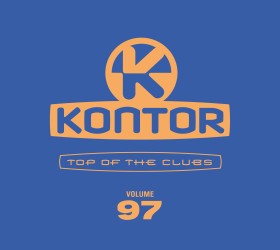 Die "Kontor Top Of The Clubs" geht in die 97. Runde und versorgt alle Fans elektronischer Musik mit den besten Club, Dance, & Mainstage Tunes.
Abgemischt in drei exklusiven DJ-Mixen von Jerome, Markus Gardeweg & Neptunica ist das Ergebnis "upfront" Sound zum Aufdrehen & Abgehen, den es so auf keiner anderen Compilation zu hören gibt.
Auf einer vierten Extra-CD finden sich außerdem ausgewählte Einzeltracks von CD 1-3, ungemixt und in voller Spiellänge!
Fotocredit: Kontor Records
Eckdaten zum Medium:
Interpret: Kontor
Titel: Top Of The Clubs Vol. 97
Label: Kontor Records / Edel
Veröffentlichungsdatum: 21.07.2023
Format: Audio-CD / Digital
Anzahl der Tracks: 92 (4 CDs)
Gesamtspielzeit: k. A.
Kontor Top Of The Clubs Vol. 97 – Trackliste
Änderungen vorbehalten!
CD 1 (Mixed by Jerome):
01) Calvin Harris & Ellie Goulding – Miracle
02) Hypaton x David Guetta feat. La Bouche – Be My Lover
03) Niklas Dee & Old Jim feat. Enny-Mae – Not Fair
04) CH4YN – Why Do You Hate Me
05) Leony – Holding On (Macon's HYPERTECHNO Remix)
06) 89ers x Michael Rivera x Darius & Finlay – Feeling The Love Again (Explode)
07) Scooter & Giuseppe Ottaviani – Hyper Hyper
08) Mike Candys – Rumble
09) Loona x Jerome x DJ Sammy – Bailando
10) Kris Kross Amsterdam, Sofía Reyes & Tinie Tempah – How You Samba
11) Prezioso x Vini Vici x Shibui – Drink And Shout
12) Jerome x Paul Elstak – Faith
13) Starsplash x Marc Blou – Free
14) Jerome x NOISETIME x MEELA – Rave Im Loop
15) Harris & Ford x KYANU x DJ Gollum – Welcome To The Club
16) LUNAX x KYANU – Cold As Ice
17) Beachbag x Toby DEE – Time To Rave
18) Jerome x Jebroer – Klabautermann
19) Tiscore x Luna Isa – Highs In My Dreams
20) R.I.O. & HALO – Underneath The Stars
21) Azteck x PS1 feat. Alex Hepburn – Fantasy
22) HALO x Deeperlove x Jocelyn Scofield – Spectrum (Say My Name)
23) Meduza feat. Poppy Baskcomb – Upside Down
CD 2 (Mixed by Markus Gardeweg):
01) BUNT. & Nate Traveller – Clouds
02) LUNAX x Ely Oaks x Rebecca Helena – Heaven In Your Eyes
03) Jax Jones & Calum Scott – Whistle
04) Purple Disco Machine x Kungs – Substitution
05) VIZE, Joris Sava & July – Ghost Town
06) D.O.D – So Much in Love
07) Coi Leray & David Guetta – Players (David Guetta Remix)
08) Allegra & Tiesto – Round & Round (Tiesto Remix)
09) EDX x Frey – The Rhythm Of The Night
10) Jaxx Inc. – Return Of The Mack
11) Panzer Flower feat. MUSYCA & Michael – I Wish
12) Claude – Layla
13) Eelke Kleijn vs. Lee Cabrera – Self Control
14) DJ Antoine & Mad Mark – Badtime Story
15) Markus Gardeweg – Clifton 4th
16) Nora En Pure – Sherwood Forest
17) Benzsoul – Läufer
18) Eran Hersh x York feat. Arlen Seaton – Daylight
19) AMEME & Notre Dame – Runaway
20) London Topaz – All I Need
21) Hagen Feetly – Neon Nights
22) Sans Souci – Cabrillo
23) Markus Gardeweg & Roy Stroebel – Sober
CD 3 (Mixed by Neptunica):
01) Empire Of The Sun & southstar – We Are The People (southstar Remix)
02) Oliver Tree & David Guetta – Here We Go Again
03) Ellie Goulding & southstar – By The End Of The Night (southstar Remix)
04) Neptunica feat. Beks – Follow You
05) Nora & Chris feat. Lluna – Weird
06) Jaki Nelson x Gaevert – Masquerade (Emanuele Asti Mix)
07) Max Fail – Smack That
08) Neptunica – I'll Be Okay
09) Picco – Just Like You Do
10) Timmy Trumpet, Lee Cabrera & Bleech vs. Lock 'N Load – Blow Ya Mind
11) Armin van Buuren & Punctual feat. Alika – On & On
12) Alle Farben – Intersexion
13) Beachbag – Eyes On Me
14) KYANU x DJane HouseKat x Darius & Finlay – My Party
15) Agent Zed & Daniel Powter – Bad Day
16) LA Vision – Story Of My Life
17) Loona x D.Mand – Vamos A La Playa (Rave Sped Up Mix)
18) Digma & 7.0 – Turbo
19) Neptunica x ItaloBrothers – Live 4 Ever
20) Scooter x Harris & Ford – Techno Is Back
21) Teknoclash & Lost Identity feat. MEELA – Gänsehaut
22) Jebroer x Neptunica – Meine Droge
23) LANNE x Marc Blou feat. x.o.anne – Dark Side Of The Moon
CD 4 (Full Length Versions):
01) Leony – Holding On (Macon's HYPERTECHNO Remix)
02) LUNAX x Ely Oaks x Rebecca Helena – Heaven In Your Eyes
03) Neptunica – I'll Be Okay
04) Niklas Dee & Old Jim feat. Enny-Mae – Not Fair
05) Jerome x Paul Elstak – Faith
06) 89ers x Michael Rivera x Darius & Finlay – Feeling The Love Again (Explode)
07) Loona x D.Mand – Vamos A La Playa (Rave Sped Up Mix)
08) CH4YN – Why Do You Hate Me
09) DJ Antoine & Mad Mark – Badtime Story
10) Starsplash x Marc Blou – Free
11) Loona x Jerome x DJ Sammy – Bailando
12) Beachbag x Toby DEE – Time To Rave
13) R.I.O. & HALO – Underneath The Stars
14) Tiscore x Luna Isa – Highs In My Dreams
15) Picco – Just Like You Do
16) Azteck x PS1 feat. Alex Hepburn – Fantasy
17) Kris Kross Amsterdam, Sofía Reyes & Tinie Tempah – How You Samba
18) Jaki Nelson x Gaevert – Masquerade (Emanuele Asti Mix)
19) D.O.D – So Much in Love
20) EDX x Frey – The Rhythm Of The Night
21) Markus Gardeweg – Clifton 4th
22) Eran Hersh x York feat. Arlen Seaton – Daylight
23) Digma & 7.0 – Turbo